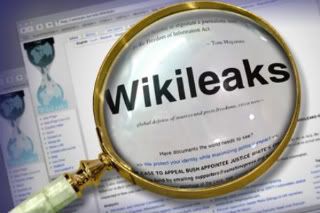 The State Department has warned the whistleblowing website WikiLeaks that its expected release of classified U.S. documents would endanger countless lives, jeopardize American military operations and hurt international cooperation on global security issues.
The department's top lawyer urged WikiLeaks founder Julian Assange in a letter Saturday to keep classified documents off the website, remove records of them from its database and return any material to the U.S. government.
Lawyer Harold Koh said the department has learned that WikiLeaks provided about 250,000 documents to The New York Times, The Guardian of Britain and German magazine Der Spiegel.
Some media reports indicated the news outlets may post stories on the documents as early as Sunday and said they have also been given to newspapers Le Monde in France and El Pais in Spain.
Koh wrote that publication of the documents would "place at risk the lives of countless innocent individuals" as well as military initiatives and cooperation between countries to confront problems from terrorism to pandemic disease.  Read More…