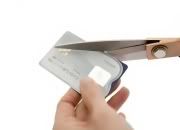 The average family debt-to-income ratio in Canada has now hit a record 150 per cent, the Vanier Institute of the Family said Thursday.
That means for every $1,000 in after-tax income, Canadian families owe $1,500, the institute said, while releasing its 12th annual assessment of Canadian family finances.
It found the average family borrowing — including mortgage debt — now totals $100,000.
The Ottawa-based institute, which describes itself as a national research and educational organization committed to the well-being of families in Canada, said the debt-to-income ratio has been steadily climbing for the past 20 years.  Read More…