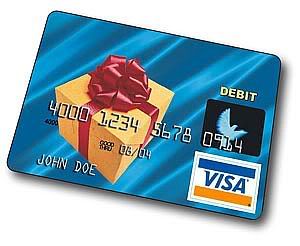 Sam Bornstein paid a penalty for his delay in using a Christmas gift he'd received in December 2009.
His $50 prepaid MyTreat Visa card was refused as payment for a $48.08 purchase at a Boxing Day sale last weekend.
What happened?
The card's $2 monthly maintenance fee, which kicked in after 12 months, reduced its value to $48. So he was short by 8 cents.
"I was not advised of the fee. Why was I not given the option of paying the difference at the cash register?" he said in an email.
"It is embarrassing to proffer these cards and have them rejected."
Another $50 MyTreat Visa card, which he tried to use for a $6.78 purchase on Boxing Day, was also refused.  Read More…