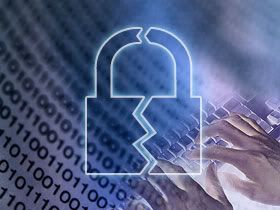 Names and email addresses of Canadian and U.S. customers of Best Buy, some banks and other firms have been exposed in a data breach.
Best Buy Canada and Victoria, B.C.-based AbeBooks were among the companies that sent emails Monday to Canadian customers informing them that hackers may have gained access to their files after a data breach at Dallas, Tex.-based marketing and communications firm, Epsilon.
The company, which bills itself as "the world's largest email marketing provider," says it sends over 40 billion emails annually on behalf of 2,500 clients.
Other companies who sent emails to clients saying they may be affected by the breach include major U.S. banks and credit-card issuers Capital One, Barclays Bank, U.S. Bancorp, JPMorgan Chase & Co. and Citigroup, along with hotel chain Marriott International Inc., Walt Disney Co.'s travel subsidiary Disney Destinations, TiVo Inc., Kroger Co. and Walgreen Co.  Read More…