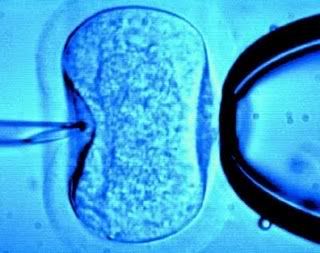 A divided Supreme Court of Canada has upheld the right of the provinces to regulate in-vitro fertilization.
But the court said the federal government is within its rights in banning cloning and human hybrids.
The court issued a divided advisory opinion Wednesday that grappled with the "weighty moral concerns" of assisted reproduction. It upheld, in part, a 2008 Quebec Court of Appeal decision that declared Ottawa overstepped itself in asserting its right to regulate the use of human sperm, eggs and embryos.
The court split 4-4-1 with Justice Thomas Cromwell offering the determining view in what amounted to a complex analysis of the time-honoured constitutional rights of provinces to control health care.  Read More…